City of Wonson, Haeju and Kaesong. Chagang´Go, Tongjoson Man.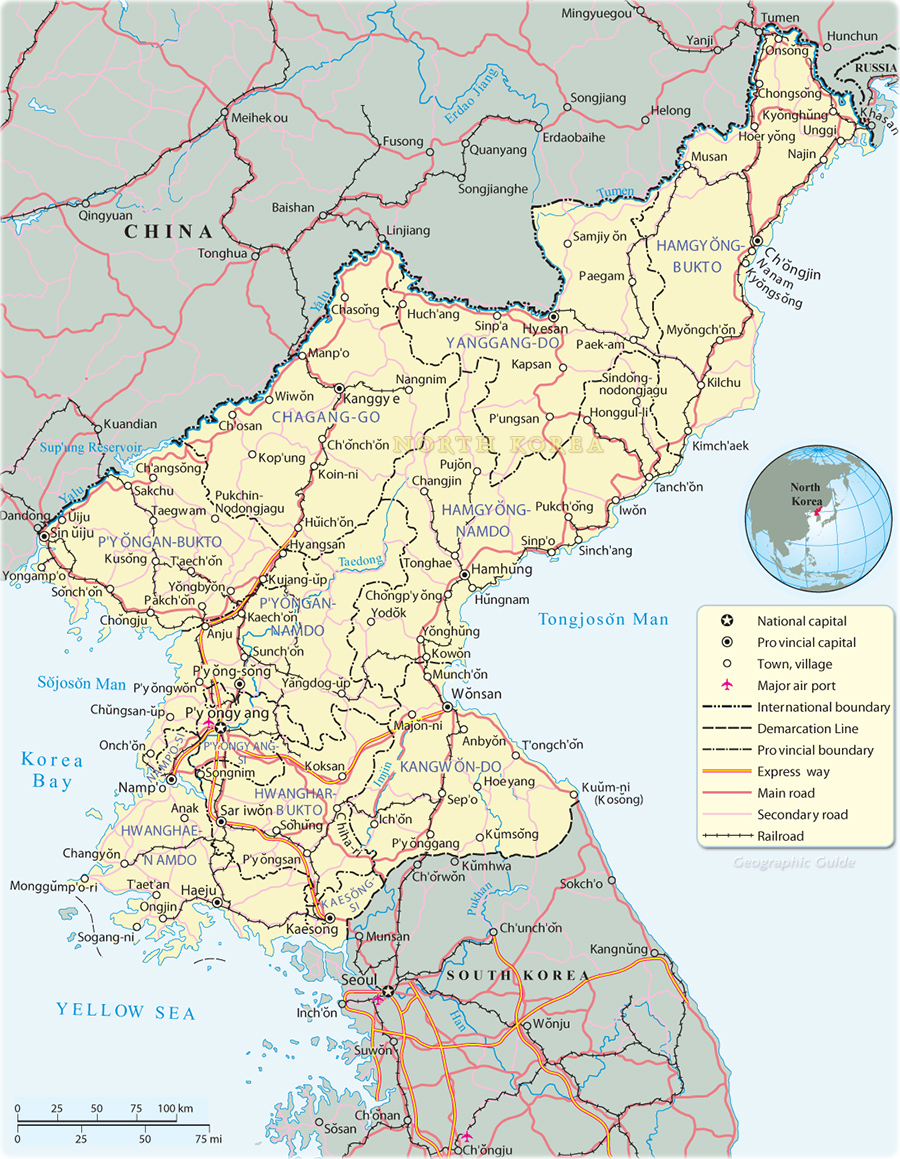 Yalu River, China and North Korea (NASA, October 1993). This north-looking, low-oblique photograph shows the Yalu River that forms the border between China and North Korea. The Yalu, more than 805 km long, originates in the Changpai Mountains of China and flows southwest into Korea Bay. The river is navigable for larger vessels for almost 24 km in the lower reaches, but only for smaller craft in other sections. Important cities at its mouth are Dandong (Chinese) and Sinuiju (Korean), both of which have sawmills and other wood-processing industries that use the timber floated downstream. The Yalu River has a hydroelectric power potential estimated at 1.5 million kW. The Shuifeng Dam on the Yalu (near center of photograph) above the city of Sinuiju is one of the largest dams in Asia. Manchuria's need for hydroelectric power in the early 1950s might have been a reason for Chinese Communist troops entering the Korean War when United Nations troops reached the Yalu. Construction of electric power facilities in Manchuria since the late 1950s has lessened the importance of the Yalu's power plants to China.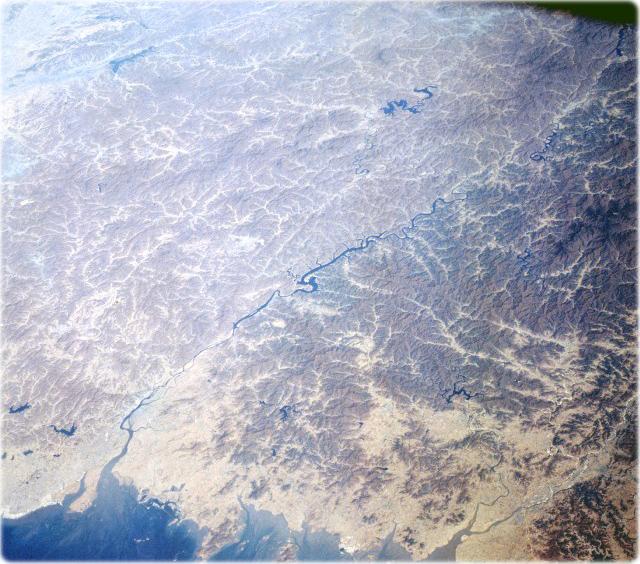 Copyright © Geographic Guide - More Map: Russia.