Empire State Building - Vintage Images
An old postcard showing the Empire State Building one of the top tourist attractions in the world (Ewing Galloway / Acacia Card Company NY).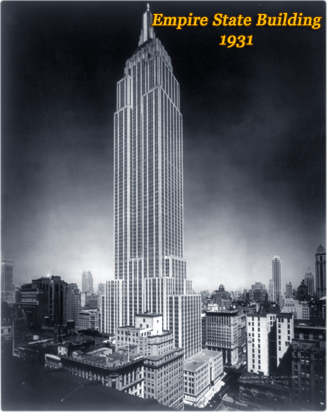 Worker on Empire State Building, signaling the hookman in 1931 (photograph by Lewis Wickes Hine / NYPL). This Art Deco skyscraper was the tallest building in the world until 1970. It was constructed at dizzy speed by more than 3 thousand workers, some died during construction. As we can seen in the photograph, security was a luxury.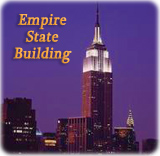 Lecturer and visitors at the observation deck on the 86th-floor roof at a height of 320 meters. Photograph taken in 1936 (NYPL). Note: there was no protection in early times.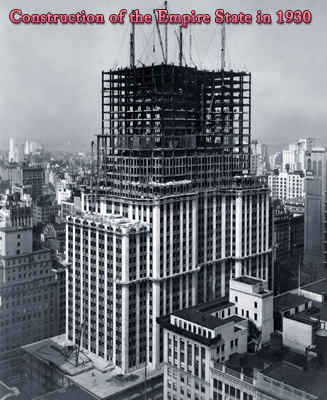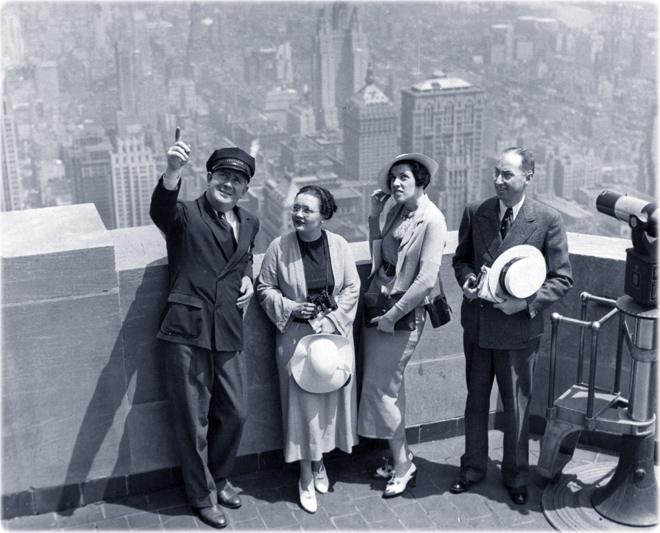 Copyright © Geographic Guide - Antique photographs of NYC.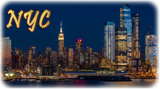 Empire State Building - Vintage Images