Vintage Images of The Singer Building
The Singer Building was a 41-story building (612 feet / 187 meters) in Lower Manhattan (149 Broadway), constructed from September 1906 to May 1908. It was the headquarters of the Singer Manufacturing Company.
The Singer Company sold the building in 1963. It was demolished from 1967 to 1968. The U.S. Steel Building (now One Liberty Plaza) took its place.
Illustration featuring the tallest buildings in the world, published by The Singer Manufacturing Company in 1906. Note: the Eiffel Tower, completed in 1889 (984 ft), was not considered to be a "building" here, but it was the tallest structure in the world until 1909, when it was surpassed by the Metropolitan Life Insurance Company Tower in New York.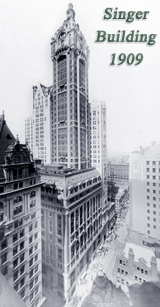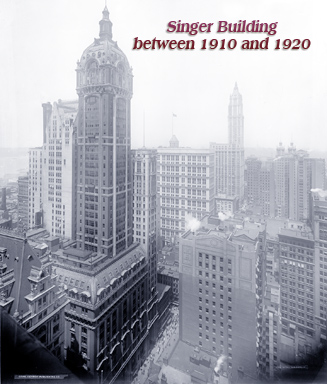 Vintage Images of The Singer Building

Copyright © Geographic Guide - Vintage Images of NYC.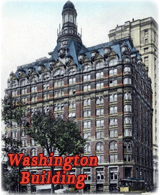 Interior architecture of west end of main corridor of the Singer Building (source: University of California).
During construction, steel structure complete in October 1906.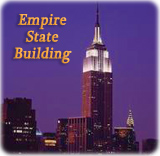 The Singer Building in a postcard circulated in May 1908, the month of its completion (source: New York Public Library).