Trinity Church Yard from Broadway - 1910
Trinity Church yard seen as from on Broadway. The area is full of historic sites. The temple is to the left and it has been an integral part of New York City, since 1697, when it was founded. Photograph published in the book Both Sides of Broadway from Bowling Green to Central Park, in 1910. Original title: Opposite 96 Broadway. View of Trinity Church Yard and tombs of General Matthew Clarkson - Captain Lawrence of the Chesapeake - William Bradford, First Colonial Printer - Livingston Family - Lieutenant Ludlow - Anthony I. Bleecker - Sir Henry Moore, Governor of the Province, 1768, Buried in the Chancel and General Philip Kearney.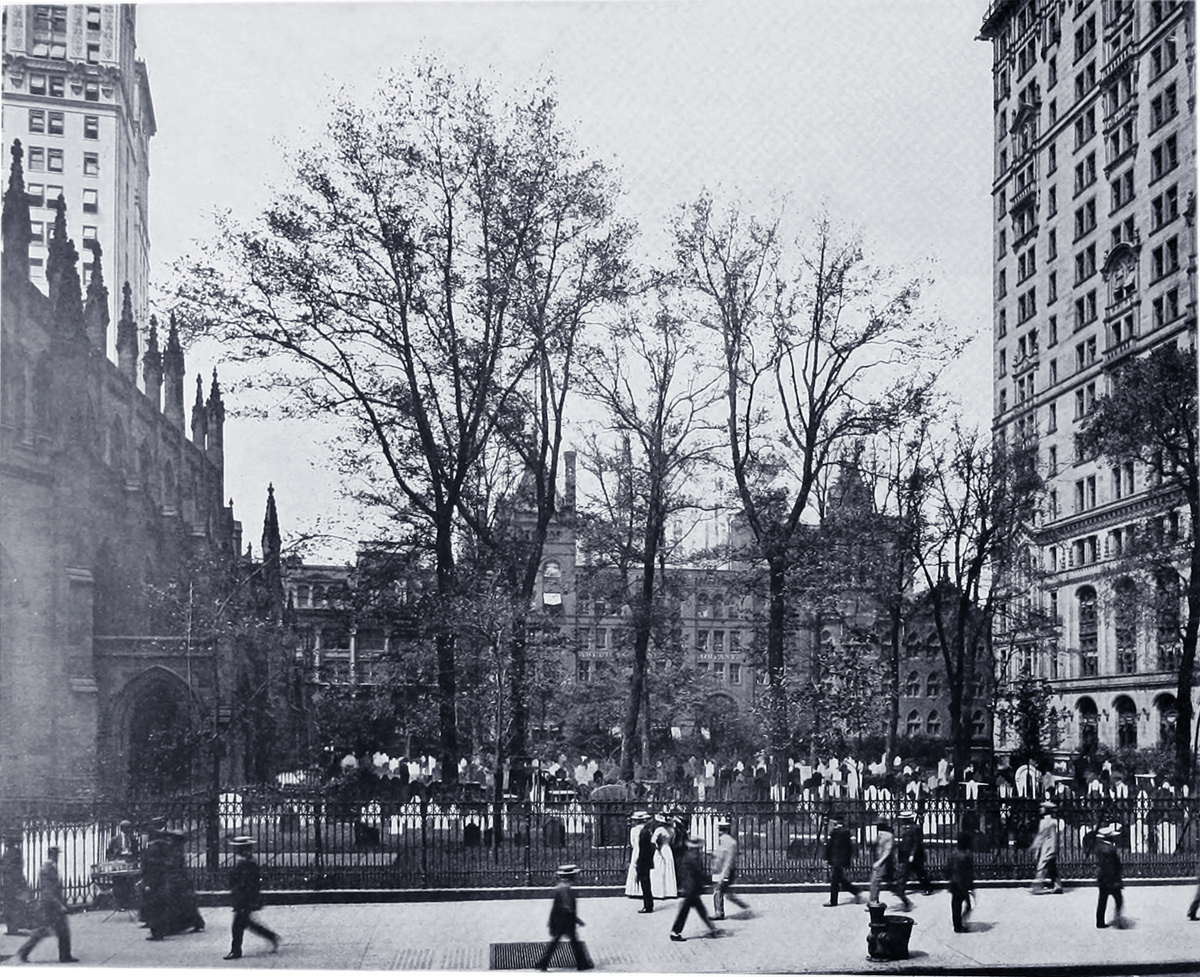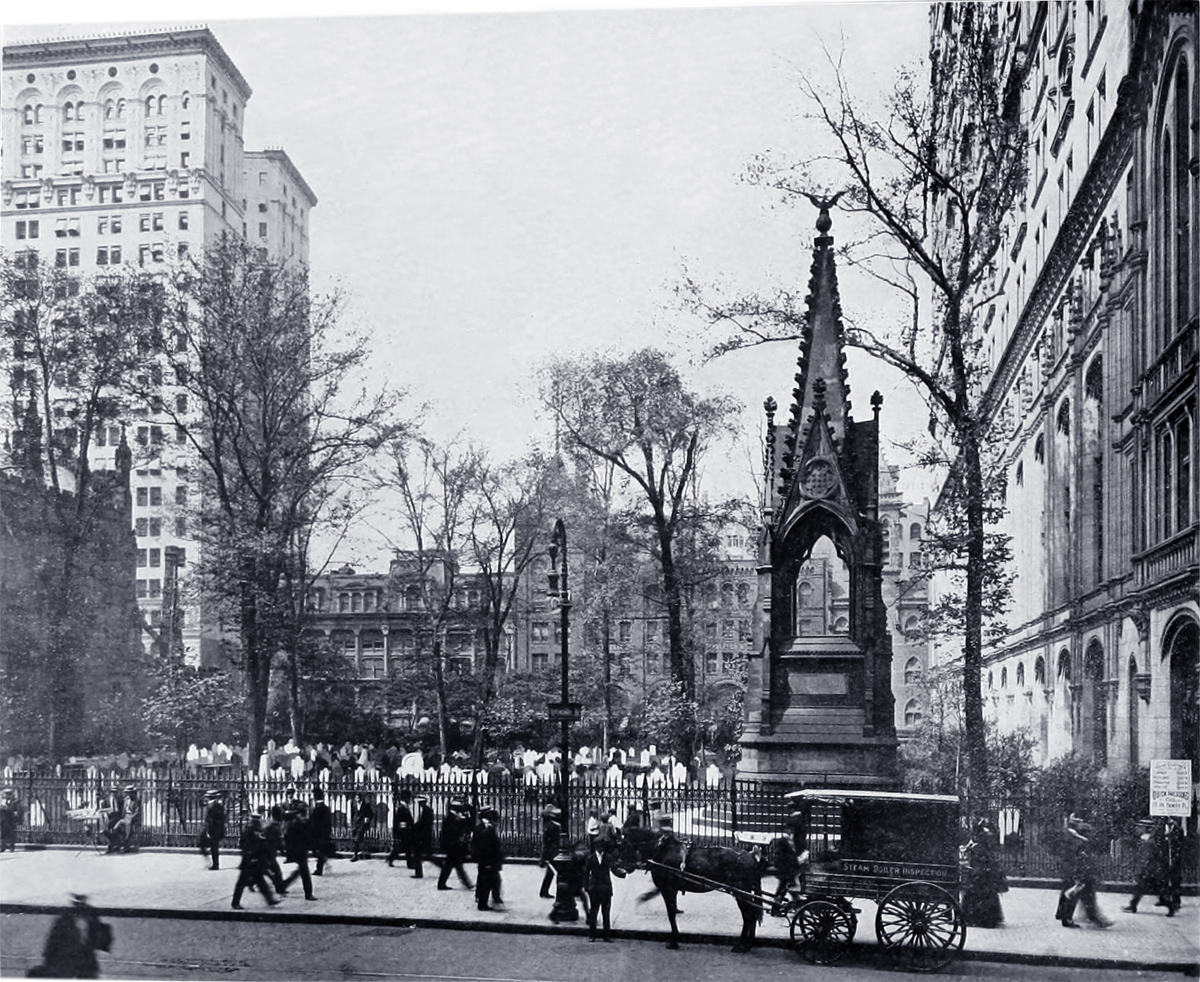 Another photograph from the same work, opposite 100 Broadway.
A view of Wall Street from near Trinity Church.
Rector Street from Broadway, Trinity Church is to the right. Empire Building is to the left.
Another photo from the same work. The churchyard, opposite Pine Street. On the right, the Soldiers' Monument erected in 1853.

Copyright © Geographic Guide - Old photographs of NYC.
Trinity Church Yard from Broadway - 1910