Copyright © Geographic Guide - Travel.
The State of New York was one of original 13 states and it entered the Union on July 26, 1788. The state capital is Albany and New York City is the largest city in the state.
New York has nearly 200 parks, several forest preserves, a variety of national historic sites and monuments, great cultural, political and economic life.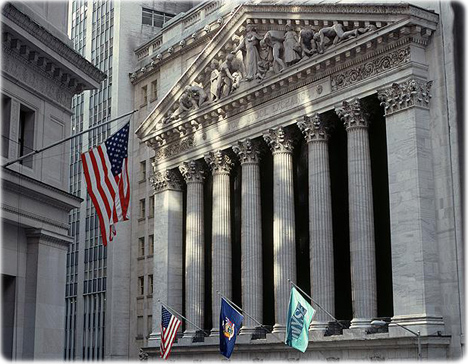 The New York Stock Exchange in Lower Manhattan (right).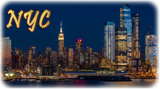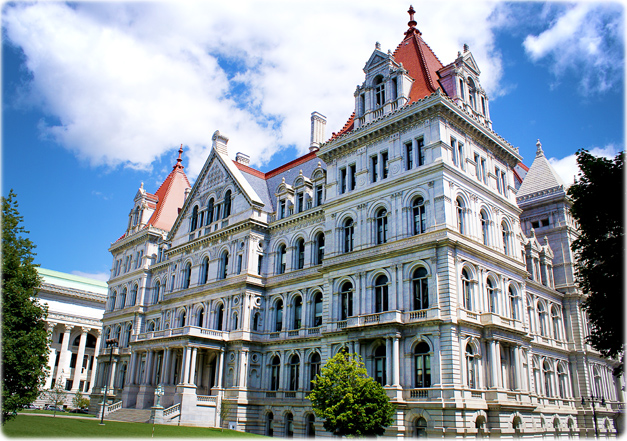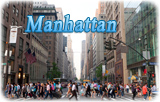 The New York State Capitol. This carved stone building was constructed between 1867 and 1899, with help from five architects (credit: Discover Albany).
Cherry Blossom Festival, Brooklyn Botanical Garden (credit: Julienne Schaer / NYC & Company).
Buildings in the Syracuse University, established in 1870.
The Cohoes Falls in the Albany County (credit: Discover Albany).
The Empire State Plaza and the New York State Capitol, in the background (credit: Discover Albany).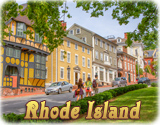 Niagara Falls in the New York side, at the border between United States and Canada (Ontario).