Map of The Netherlands Islands in the Antilles
The Netherlands islands in the Antilles includes the islands of Aruba, Bonaire, Curaçao, Saba, Sint Eustatius, and Sint Maarten (Dutch part of the island of Saint Martin). The Netherlands Antilles, as a political unity, ceased to exist in 2010.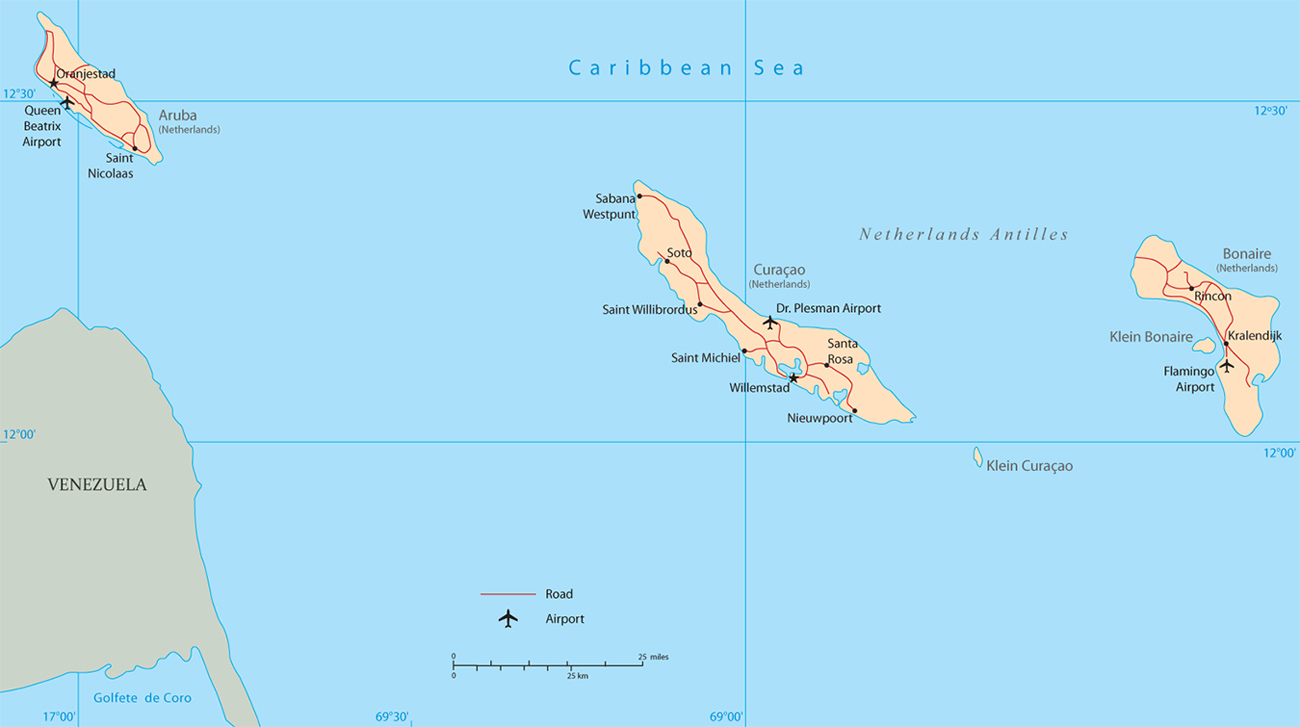 Curaçao (Pais Korsou) is a constituent country within the Kingdom of the Netherlands, since 2010. Dutch Government is responsible for defense and foreign affairs. The island is in the Caribbean Sea. The capital and major seaport is Willemstad.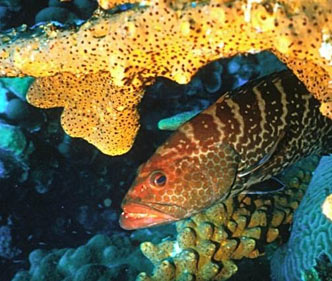 Grouper fish in West Bonaire Island, Netherland Antilles.
Geographic Guide - Travel American Continent, Caribbean Sea. All rights reserved.