Hudson Building, New York City - 1910
Original title: Hudson Building, 32 Broadway. Hungarian-American Bank. The narrow Hudson Building (in the center of the photo), with 71 meters high (233 feet) and 18 floors above ground, was originally completed in 1898. Later, one or two more floors were added. The old Standard Oil Building is on the right. The 42 Broadway building, is on the left.
Photograph published in 1910 (possibly taken before) in the book Both Sides of Broadway from Bowling Green to Central Park.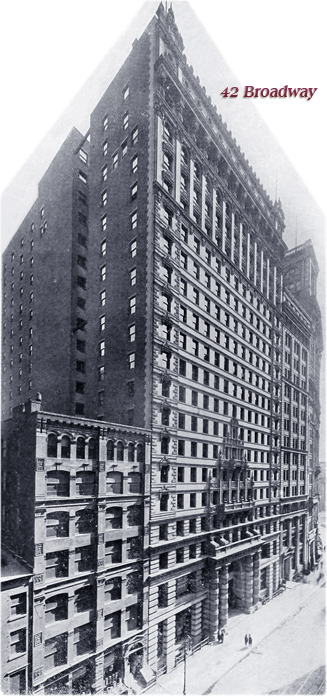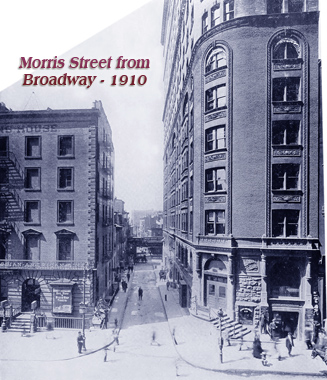 7 - Morris Street seen from Broadway in 1910.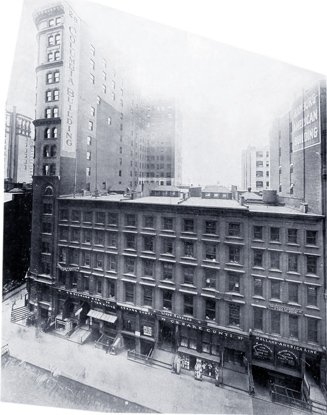 9 - Office buildings on Broadway. Columbia Building and Morris St. is on the left.

Copyright © Geographic Guide - Old photographs of NYC.
Hudson Building, New York City - 1910
Both Sides of Broadway from Bowling Green to Central Park