Grand Army Plaza Memorial Arch - Vintage Images
The Memorial Arch in Prospect Heights, Brooklyn, was built between 1889-1892 and it was dedicated "To the Defenders of the Union 1861 - 1865" on October 21, 1892.
This triumphal arch is made of granite with bas-relief figures in spandrels on south face, seal of city of Brooklyn and seal of New York state in spanrels on north face, sixteen medallions, four on each of the pier stages at south and north faces. John Hemingway Duncan was the architect. Allegorical bronze sculptures were added in 1895.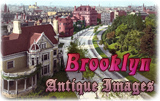 The Soldiers and Sailors Memorial Arch in Prospect Heights. Photograph by Geo. P. Hall & Son, published by L.H. Nelson Company, 1905 (source NYPL).

Copyright © Geographic Guide - Antique photographs of NYC.
The Grand Army Plaza in a recent photo (credit: Tagger Yancey IV/NYC & Company).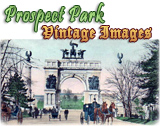 The quadriga on top of the Arch contracted with the sculptor Frederick MacMonnies, in 1894. Fragment of a photograph published by Detroit Publishing Co., between 1900 and 1910 (Library of Congress).
The Memorial Arch at night in a recent photograph (credit: Tagger Yancey IV/NYC & Company).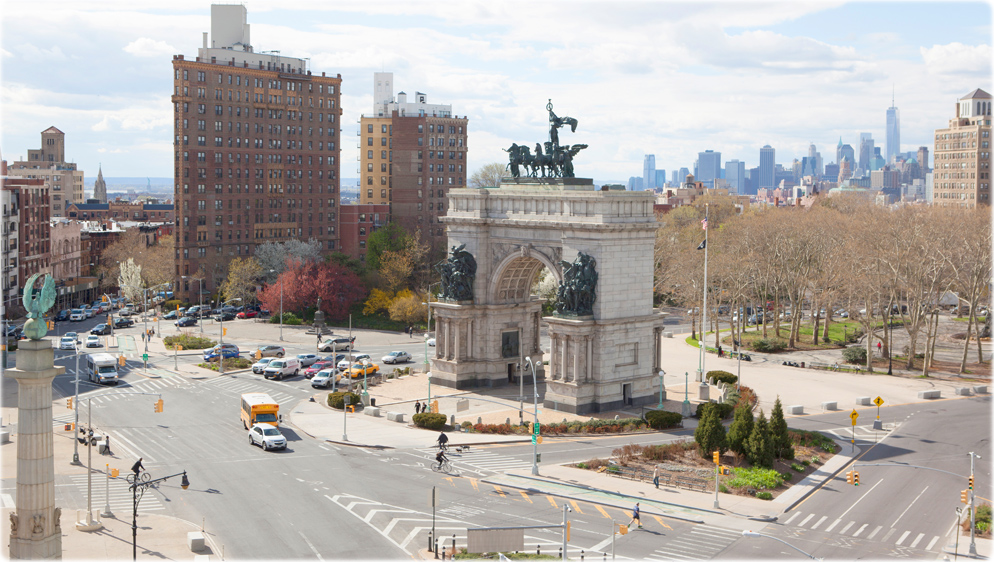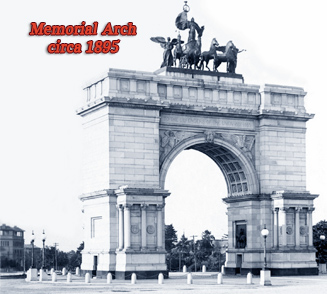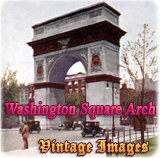 Grand Army Plaza Memorial Arch - Vintage Images