View looking west over City Hall Park. with buildings on Broadway and on Chambers Street. Photo (taken from a skyscraper on Park Row) copyrighted by American Studio, 1920. Source: Library of Congress Prints and Photographs Division.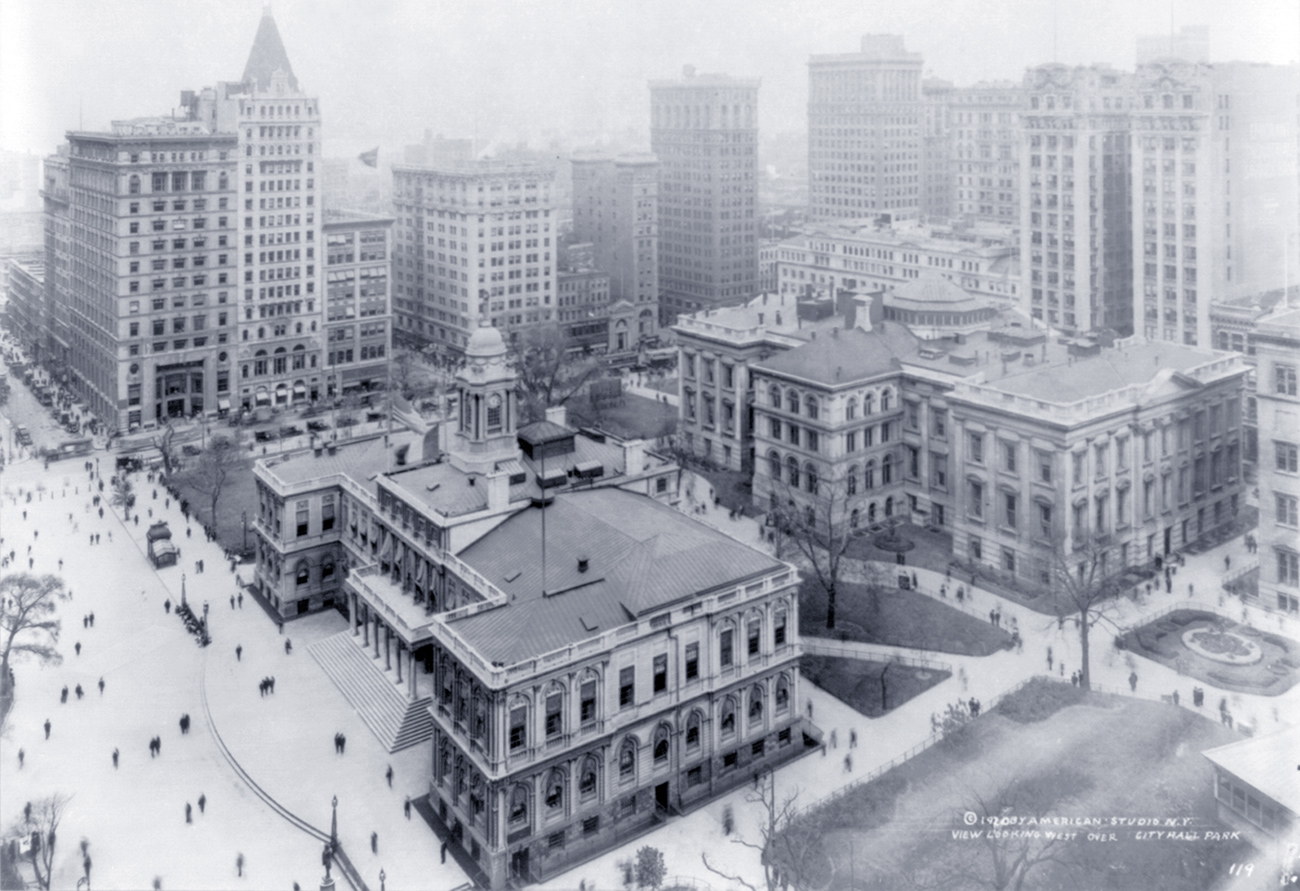 Woolworth Building is in the background. It was then, the tallest building in the world.
National Shoe and Leather Bank ▼
Chambers Building, completed 1900
Copyright © Geographic Guide - Old photos NYC. United States of America.
Old New York County Courthouse