Columbus, named for Italian explorer Christopher Columbus, is the state capital and the most populous city in Ohio. It is a sophisticated Midwest city, crossed by Scioto River, where you can have exciting riverside experiences along the Scioto Mile.
In the 18th century, there were Native American settlements on the banks of the Scioto River. Franklinton was the first white settlement laid out in the area, in 1797. It is now a city neighborhood. Columbus was founded in 1812, at the confluence of the Scioto and Olentangy rivers, and laid out to become the state capital. Beginning in the 1950s, Columbus began to experience significant growth; it became the largest city in Ohio in land and population by the early 1990s.
Many neighborhoods are within walking distances of Downtown Columbus. You can see the 19th century brick buildings and browse shops lining the streets in historic German Village and nearby Brewery District. Enjoy visiting arts collectives, sampling spirits and soaking up the industrial vibe of nightlife in Franklinton. You can walk along High Street, in the Short North Arts District, and stopping in eclectic boutiques and art galleries. Columbus' neighborhoods host festivals nearly every summer weekend, and there are light displays in the winter.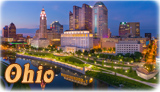 Skyline view of Columbus, showing the Arena District through Downtown and Franklinton, November, 2018.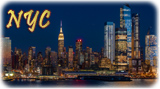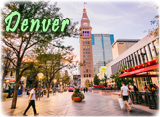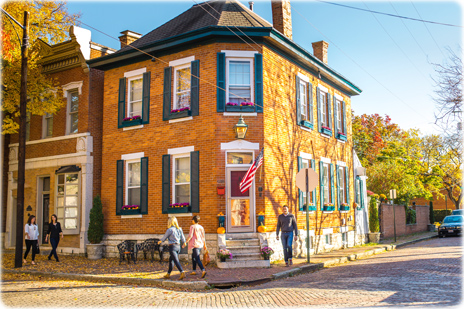 Ohio Statehouse and Columbus skyline taken from the Sheraton Columbus Capitol Square (photo Randall L. Schieber, 2017-08-23).
On the left, German Village, a historic neighborhood in Columbus. It was settled largely by German immigrants in the mid 1800s. The area primarily developed between 1840 and 1914 (photo Experience Columbus; Levi Ely, 2016-11-07).
Below, Arena District during the Jazz and Rib Festival, in Columbus (photo Randall L. Schieber, 2015-07-18).
Scioto Mile in Downtown Columbus (photo Randall L. Schieber, 2016-07-22).

Copyright © Geographic Guide - Travel United States.
John F. Wolfe Palm House, Franklin Park Conservatory & Botanical Gardens (photo Experience Columbus; Levi Ely, 2018-07-26).