Philadelphia is the largest city of Pennsylvania. It was founded in 1682 and played a key role in achieving United States independence from Britain. Philadelphia has an extensive network of parks and recreational facilities, including the Fairmount Park with more than 3,500 hectares of land. The city is also home to many cultural attractions.
Cira Green. This elevated park, which debuted in 2015, perches 95 feet above the street and wows guests with skyline views and cool breezes. Visitors can enjoy movies and sporting events on one of the biggest outdoor screens in the city.
Between the Schuylkill River (foreground, above) and Center City Philadelphia, the Philadelphia Museum of Art has been a landmark since 1928. The institution is the home of internationally renowned exhibitions and a major permanent collection of Renaissance, American, impressionist and more art.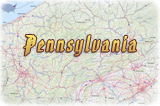 Writing the Declaration of Independence, 1776. Thomas Jefferson (right), Benjamin Franklin (left), and John Adams (center) meet at Jefferson's lodgings, on the corner of Seventh and High (Market) streets in Philadelphia, to review a draft of the Declaration of Independence. Painting by J. L. G. Ferris (1863 – 1930).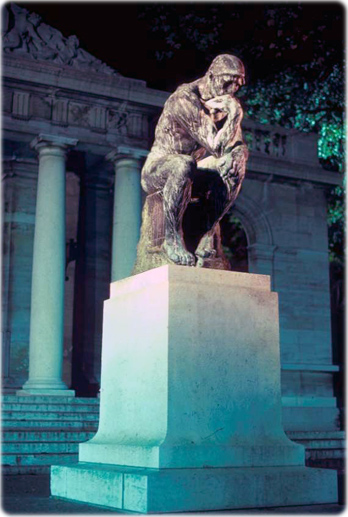 Rodin's The Thinker in Fairmount Park, a few blocks from the Philadelphia Museum of Art.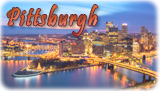 Interior rotunda of The Franklin Institute with the Benjamin Franklin National Memorial. The marble statue of Benjamin Franklin, sculpted by James Earle Fraser, is 20-foot high. The rotunda was originally opened in 1938.
The Carpenters' Hall, a key meeting place in the early history of the United States. It is located in Independence National Historical Park of Philadelphia.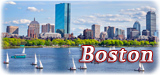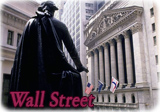 Copyright © Geographic Guide - Travel United States of America.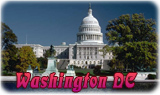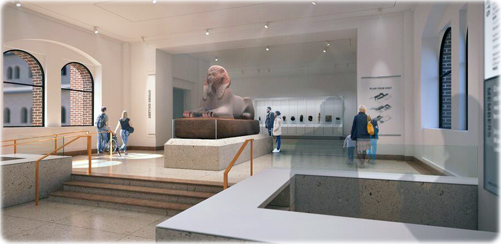 The Benjamin Franklin Bridge, completed in 1926, connects Camden, New Jersey and Center City, Philadelphia (photo) over the Delaware River. The 1,750-foot long span, designed by architect Paul Philippe Cret, was once the longest suspension bridge in the world.
FDR Park, across from the South Philadelphia Sports Complex, was designed for the reclaimed marshlands of Greenwich Island in the 1920s. Today, the 348-acre, Olmstead-envisioned expanse contains ponds (fishing permitted), picnic areas, a playground, baseball fields, trails, tennis and basketball courts, golf, the American Swedish Historical Museum and a skate park.
The Sphinx Gallery in the University of Pennsylvania's Penn Museum. The centerpiece of the gallery is the 12.5-ton red granite Sphinx of Ramses II.

Photo by Elevated Angles for Visit Philadelphia
Photo by Elevated Angles for Visit Philadelphia
Photo by Elevated Angles for Visit Philadelphia
Photo by Elevated Angles for Visit Philadelphia
Photo courtesy Penn Museum
Photo by Elevated Angles for Visit Philadelphia