Detroit is the largest city of the state of Michigan and seat of Wayne County. The city is located in southeastern Michigan at the narrowest point of the channel connecting the upper and lower regions of the Great Lakes water system. This strategic location greatly aided the city's economic growth.
The North American International Auto Show is one of the largest auto shows in North America and is held annually in Detroit.

Copyright © Geographic Guide - Travel United States, North America.
Detroit Industry Murals by the Mexican artist Diego Rivera, Detroit Institute of Art.
The Ambassador Bridge, a tolled suspension bridge across the Detroit River that connects Detroit with Windsor, in Canada.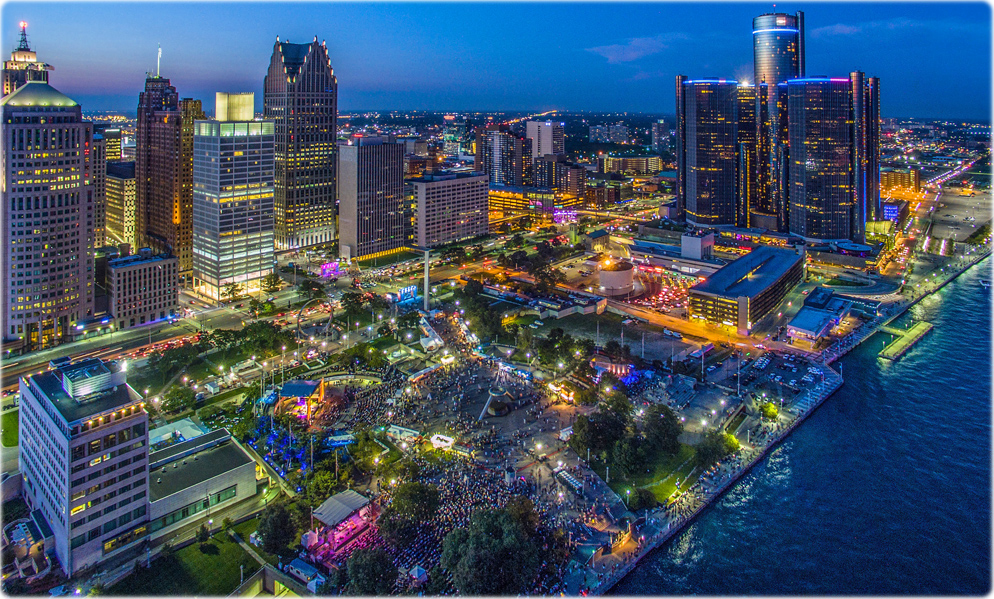 James Scott Memorial Fountain on Detroit's Belle Isle (photo Vito Palmisano).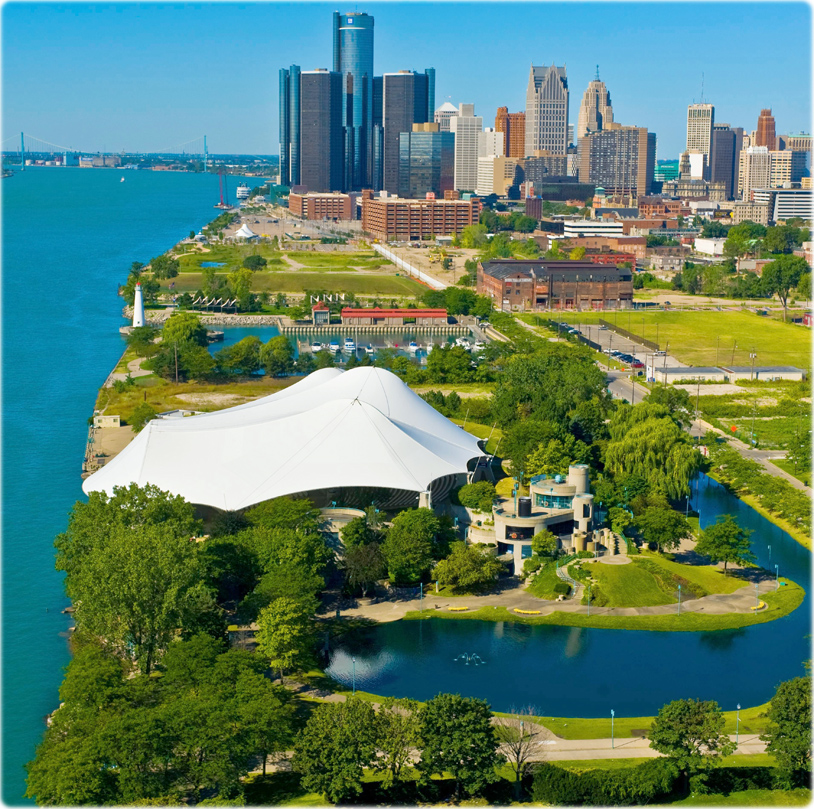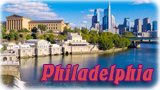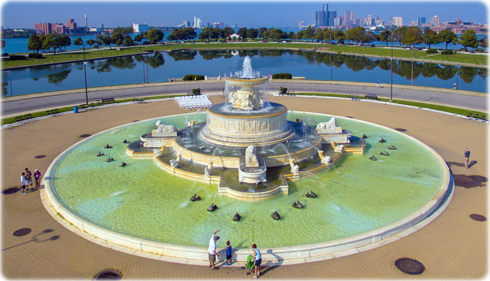 Downtown Detroit Riverfront.
Detroit Jazz Festival
(photo Jason Vaughn).
Detroit's Hart Plaza (photo Vito Palmisano)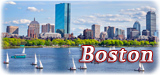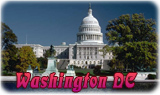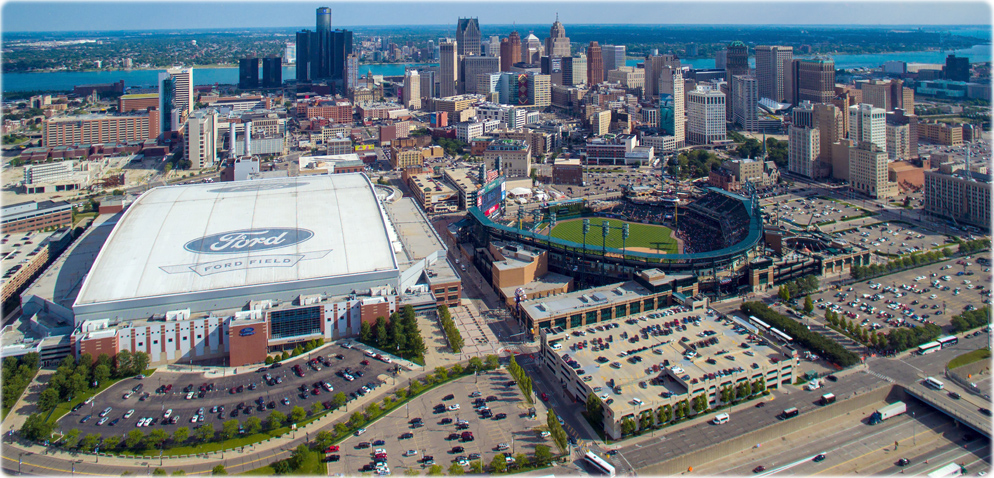 Above, aerial view of Detroit's stadiums. The Ford Field is a domed American football stadium. The Comerica Park (right) is home of the Detroit Tigers.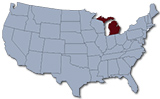 Credit Pure Michigan 2017
Photo Vito Palmisano, 2015