Minnesota is a U.S. state near the geographic center of North America. The capital is Saint Paul and the largest city is Minneapolis. Minnesota's abundance of ice and snow provide ideal conditions for winter sports. During the summer there are excellent conditions for water sports. Tourist camps and resorts line the shores of the state's countless lakes.
Bde Maka Ska, the largest lake in Minneapolis.

Skyline view of Saint Paul from down river on the High Bridge.
Winter scene in Minnesota.
Split Rock Lighthouse State Park, winter.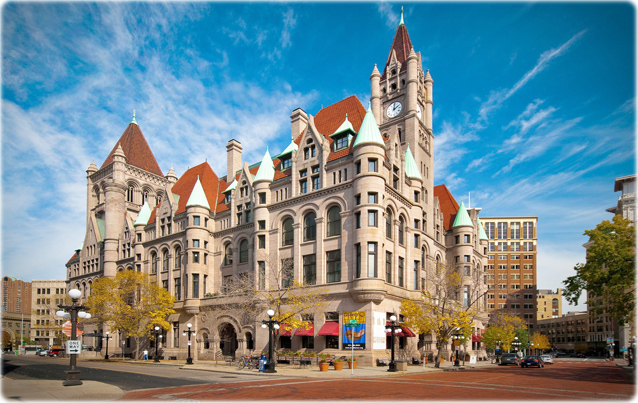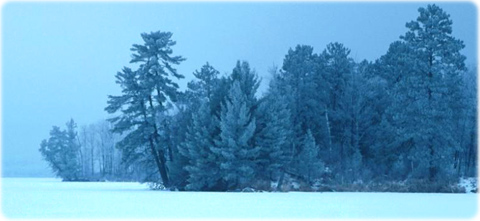 The historic Landmark Center in Downtown Saint Paul. It was built in 1902 and home to many gangster trials in the 1920s and 1930s (credit Jim Jerskey).
Log buildings, Grand Portage Bay (Lake Superior) and Hat Point, historic depot from Mount Rose trail, Grand Portage National Monument. Minnesota has 75 state parks and recreation areas, and six units managed by the National Park Service (right).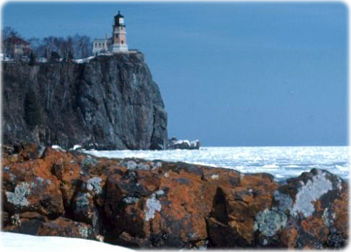 Gray wolf peers around tree in Minnesota.

Copyright © Geographic Guide - Travel United States, North America.
Photo by Krivit Photography, courtesy of MeetMinneapolis