The U.S. state of Missouri was named after the Missouri River that crosses the state to the north of St. Louis. The capital is Jefferson City, the largest city is Kansas City and the largest metropolitan area is Saint Louis.
Street in downtown Springfield, the third largest city in Missouri.
Saint Louis and its 192 meters high Gateway Arch, as seen from Mississippi River.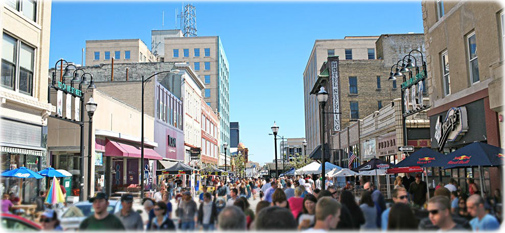 Jesse Hall, the main administration building for the University of Missouri, and the Columns on Francis Quadrangle, in Columbia.
Missouri State Capitol in Jefferson City


Copyright © Geographic Guide - Travel United States, North America.
Historic Alley Roller Mill with snow and Christmas decorations in the Ozark National Scenic Riverways (photo NPS).
Gateway Arch in spring, Saint Louis (photo NPS).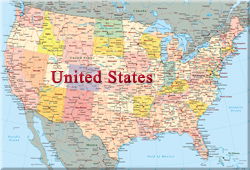 White Haven in the early Spring with magnolia blossoms, Ulysses S. Grant National Historic Site (photo David Newmann).
Country Club Plaza in Kansas City, the largest city in Missouri.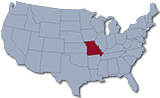 Photo Springfield Missouri Convention & Visitors Bureau