Chambers Street from Broadway - 1910
Chambers Street from Broadway, looking east. It runs from Battery Park City, in the west, to the Municipal Building erected at the end of the street from 1909 to 1914. The Old New York County Courthouse is on the right. The Emigrant Industrial Savings Bank Building (49 Chambers) is in the distance. The Stewart Building, at 280 Broadway, is on the left. Photo published in 1910 in the book Both Sides of Broadway from Bowling Green to Central Park. Original title: Perspective view of Chambers Street.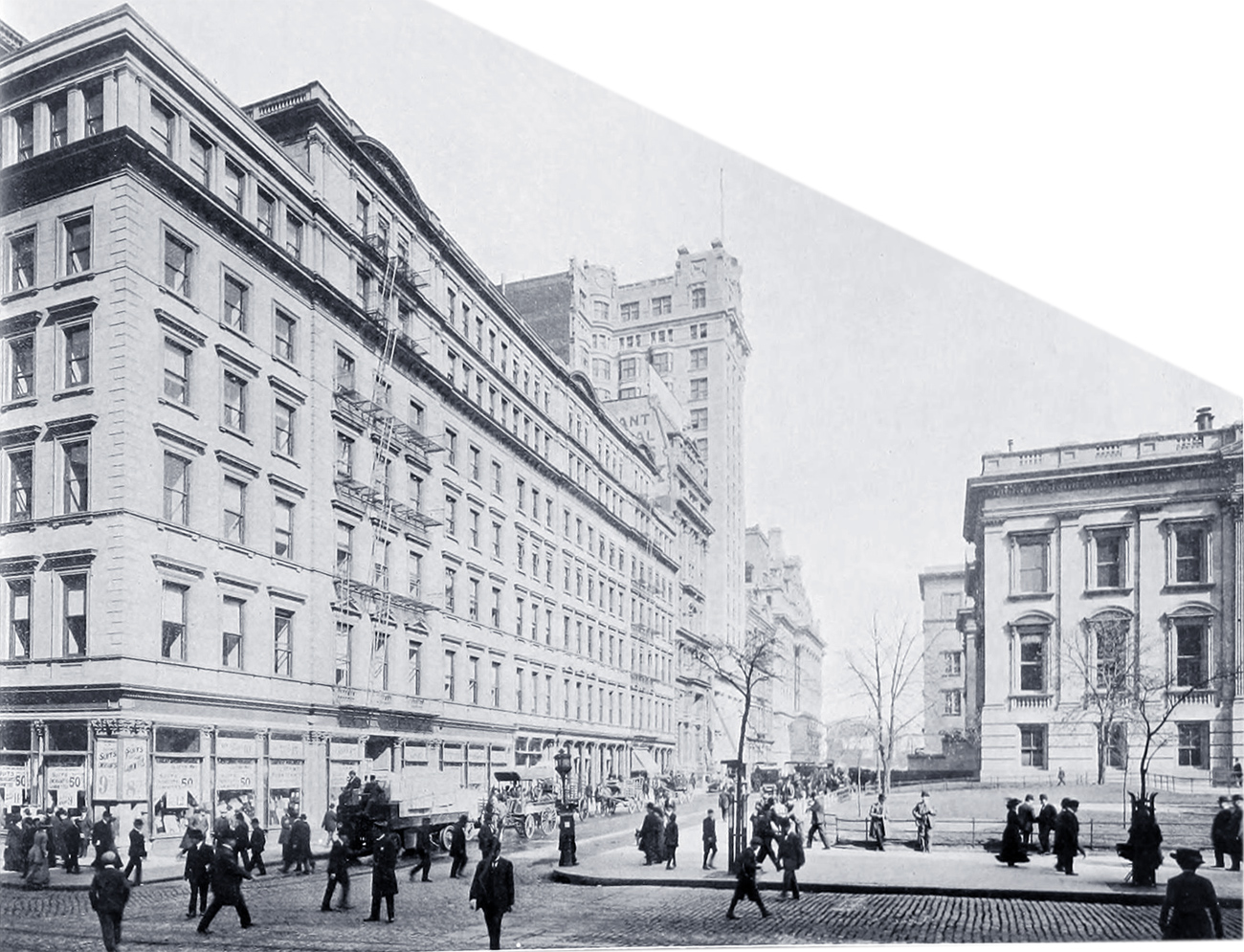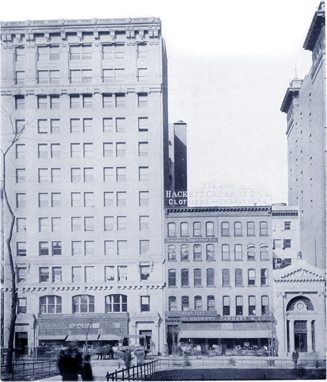 Broadway between Warren and Chambers streets - 1910.
City Hall Park from Broadway - 1910.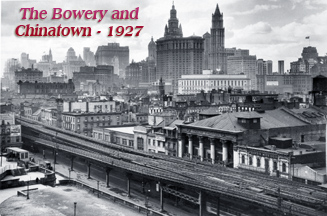 Broadway, corner of Chambers St. - 1910.
Copyright © Geographic Guide - Old photos NYC.
Old New York County Courthouse
Chambers Street from Broadway - 1910