Skyline of New York from Brooklyn Bridge - 1918
View from top of Brooklyn Bridge toward Lower Manhattan. Copyright February 16, 1918. The Woolworth Building, on the right, was the world's tallest skyscraper from 1913 to 1930. Source: Library of Congress Prints and Photographs Division.
Enlargements below.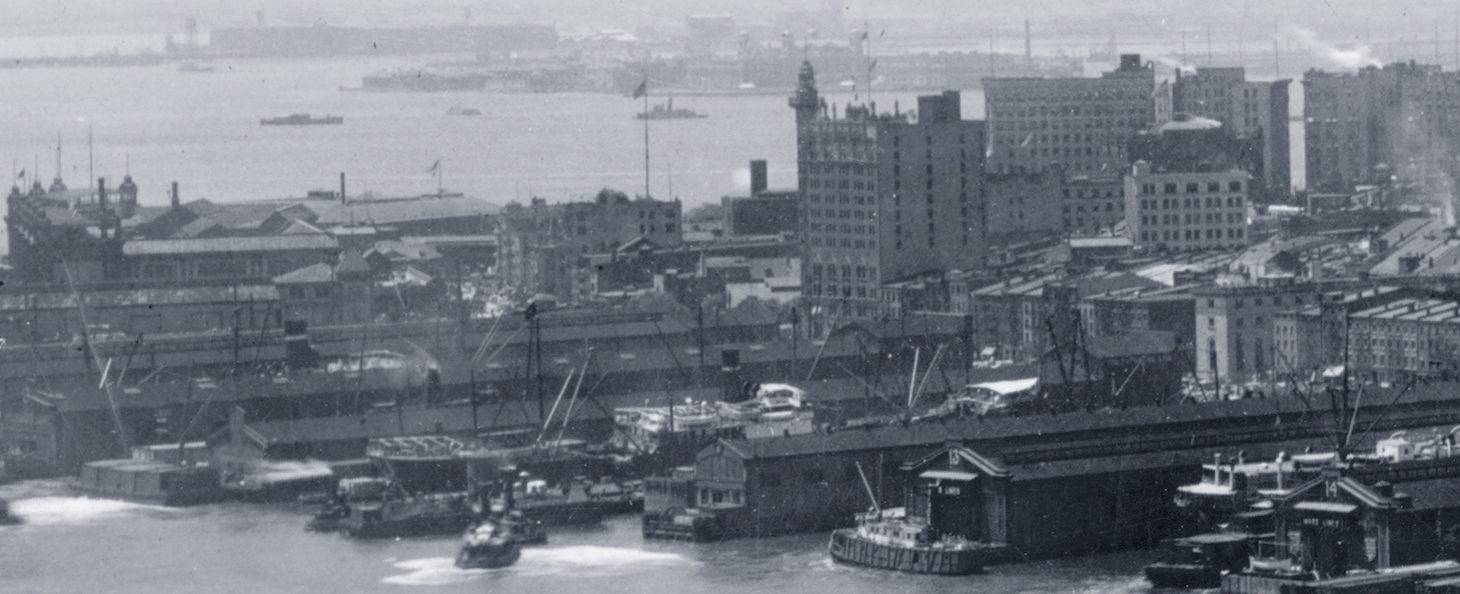 Copyright © Geographic Guide - Old photos 20th century NYC.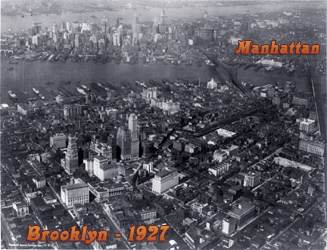 Skyscrapers in Lower Manhattan.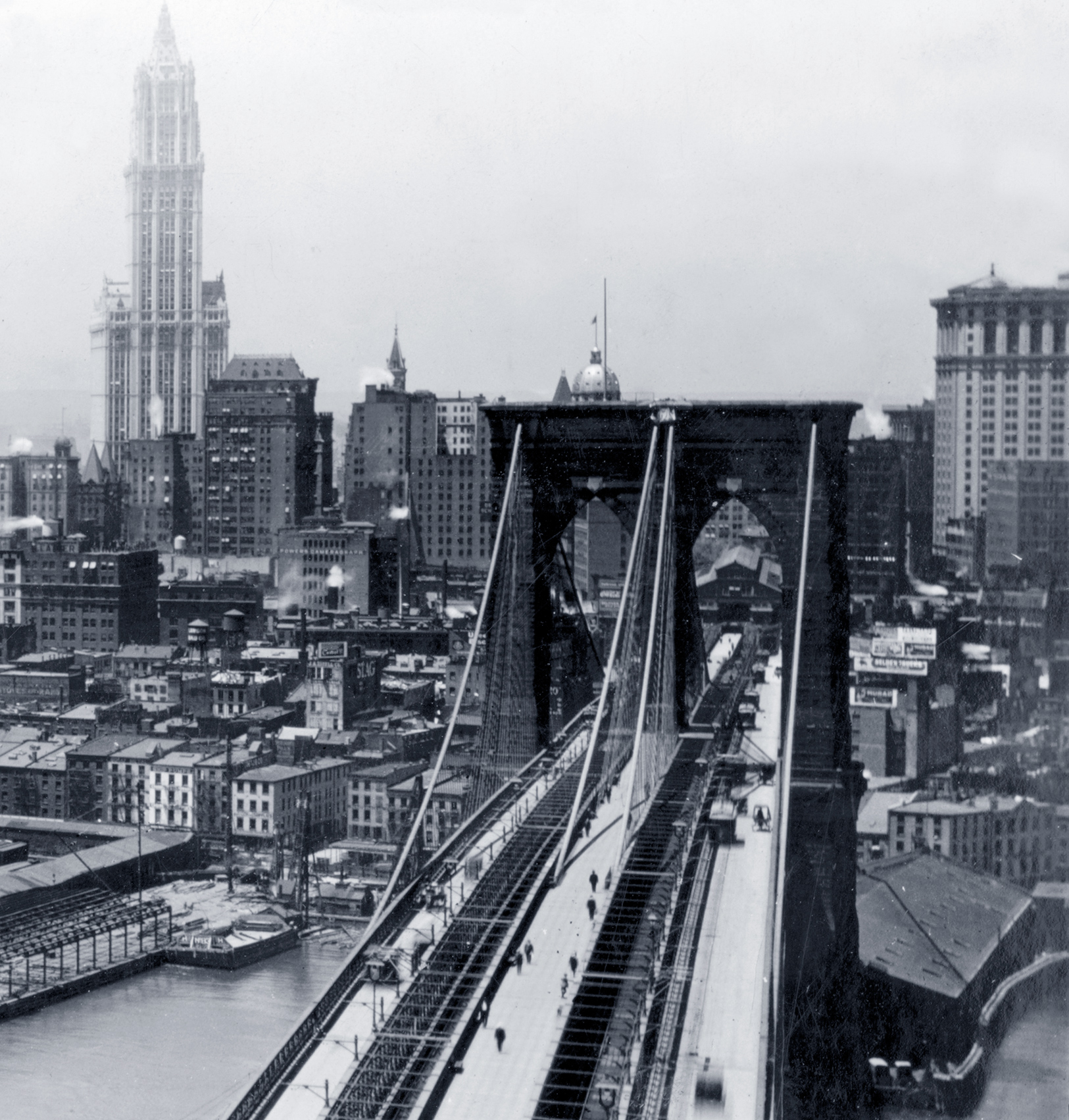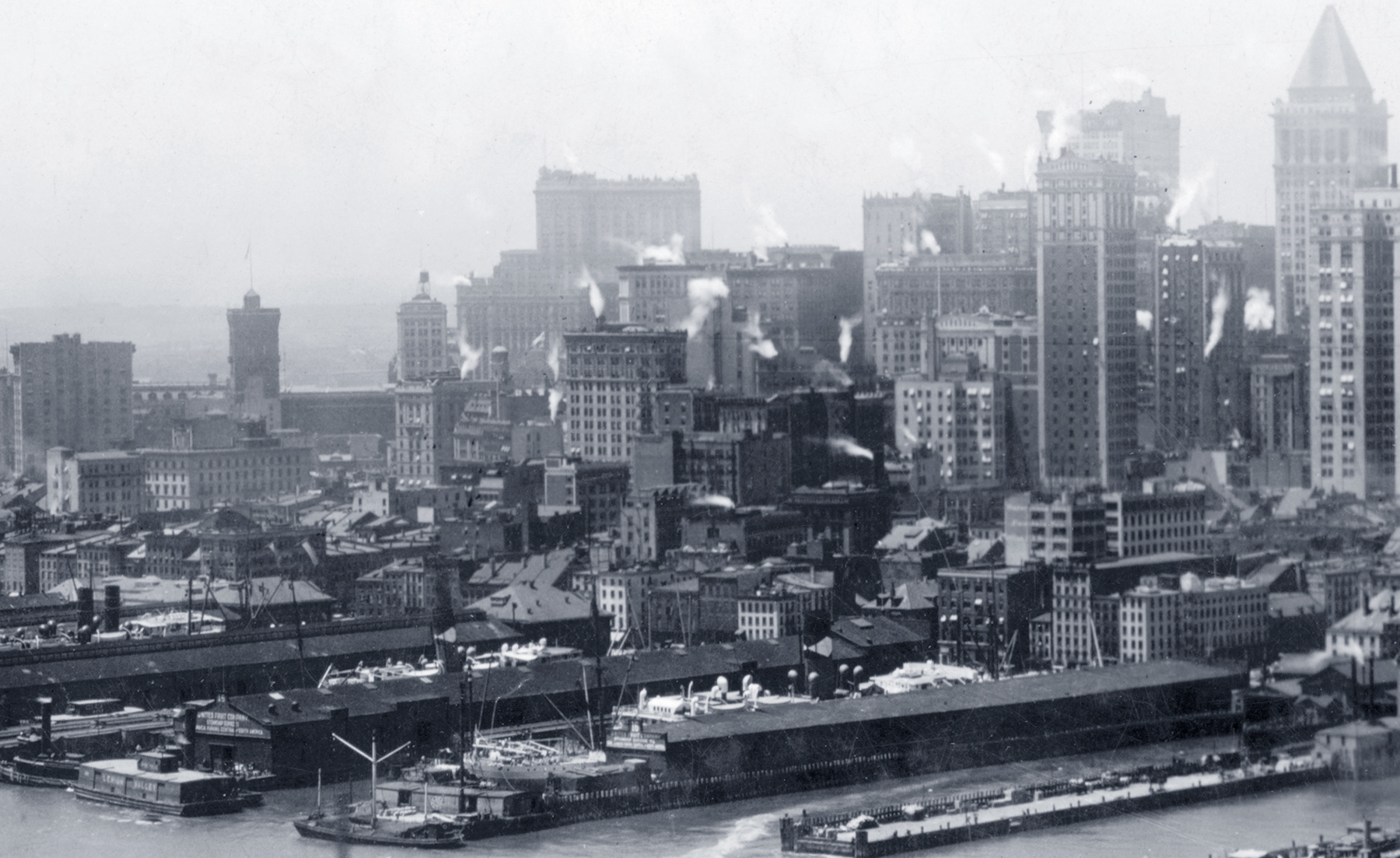 Enlargement of part on the left.
Woolworth Building and the Brooklyn Bridge Terminal in Manhattan.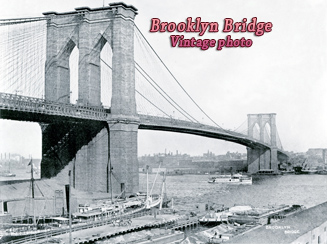 Skyline of New York from Brooklyn Bridge - 1918