Zion National Park is located in southwestern Utah near the city of Springdale. Zion was the Utah's first national park with its high-altitude forests, waterfalls, rocks with contrasting colors, trails, canyons, beautiful landscapes and rich wildlife.
More: Parks of Utah ►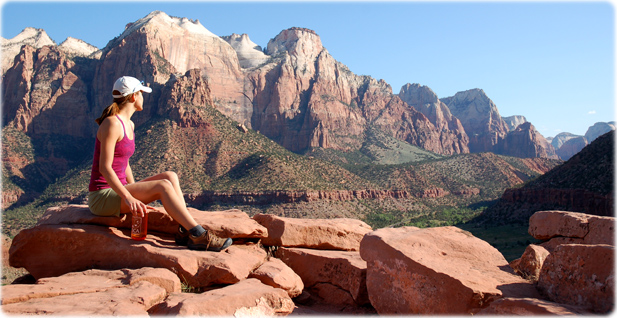 Lower Emerald Pool trail.

Copyright © Geographic Guide - Travel, United States of America.
Watchman Trail in Zion National Park.
Waterfalls near Kolob Arch in Zion's backcountry (NPS / Rendall Seely).
Observation Point Trail, a strenuous eight-mile round-trip hike that climbs 2,000 ft, above the canyon floor (NPS Photo/Christopher Gezon).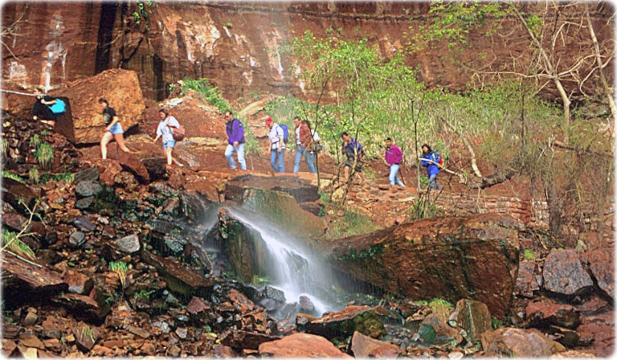 Hiking in the Narrows (Visit Utah).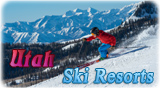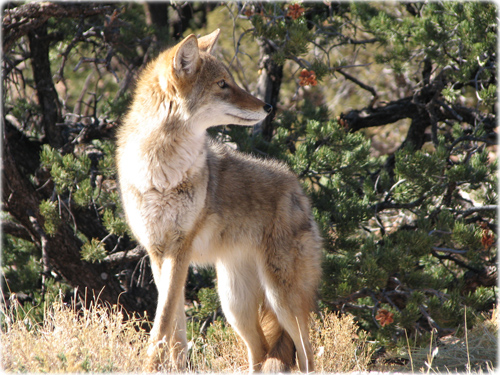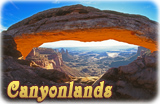 A shapely slot canyon reached only by ropes and harnesses in Zion's backcountry (NPS / Caitlin Ceci).
Mount Carmel Highway In Zion National Park (Visit Utah).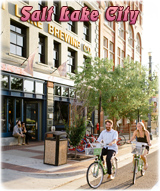 Temple of the Virgin (Tom Till).
The coyote (Canis latrans) is a more secretive resident of Zion (NPS /Sarah Stio).