Antique Images of Staten Island
Since 1898, Staten Island is one of the five boroughs of New York City, coterminous with Richmond County, southeastern New York.
The first permanent European settlement in Staten Island was established by the Dutch in 1661 at Oude Dorp (Old Village). Richmond County was organized in 1683, under British control.
Staten Island has several resorts and parks, including Clove Lakes, Silver Lake, Greenbelt, High Rock and the Staten Island Zoo. The historic Richmond Town is a museum complex.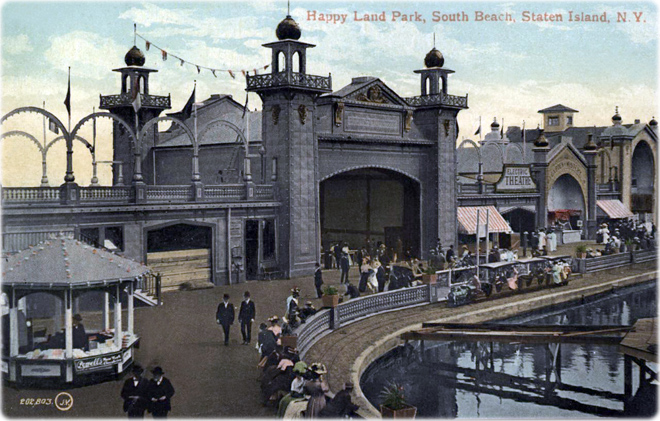 Copyright © Geographic Guide - Antique images of NYC.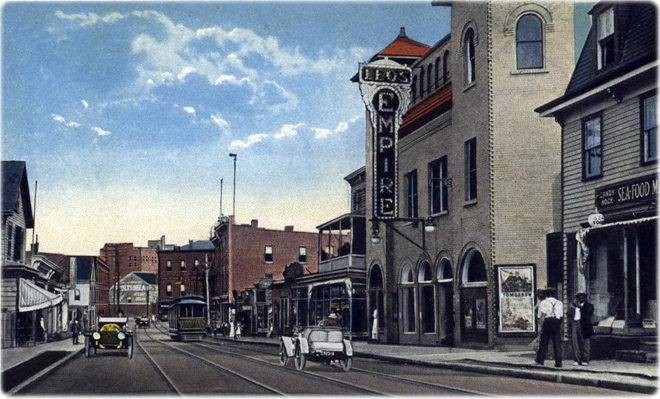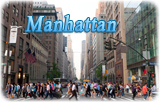 Happy Land Park, South Beach, in a vintage postcard, circa 1907. It opened in 1906. Since the late 19th century, South Beach is a popular resort area on the eastern shore of Staten Island.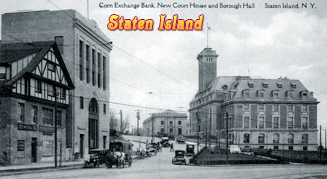 Empire Theatre and Richmond Terrace, Port Richmond, Staten Island. Vintage postcard by C. T. American Art.
View of St. George (looking North) on the northeastern tip of Staten Island, vintage postcard. Saint George is the most densely developed neighborhood on Staten Island and home of the administrative center for the Richmond County.
Church, Music Hall and Neptune Fountain, Sailors' Snug Harbor, Staten Island. Vintage postcard published by W. J. Grimshaw. Snug Harbor opened in 1833 as a sailors' retirement home. The Randall Memorial Church (in the background) was completed in 1893 and demolished in 1952.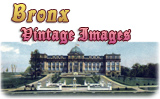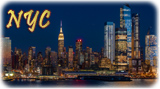 Antique Images of Staten Island