The State of New York is in the Middle Atlantic region of the United States. It is bordered by the Canadian provinces of Ontario and Québec on the north and by Lake Ontario and Lake Erie on the northwest and west. On the east the New York is bordered by the states of Connecticut, Massachusetts, and Vermont. Pennsylvania lies west and south of New York, and New Jersey and the Atlantic Ocean lie to the south. Albany is the capital of the state and New York City is the largest city.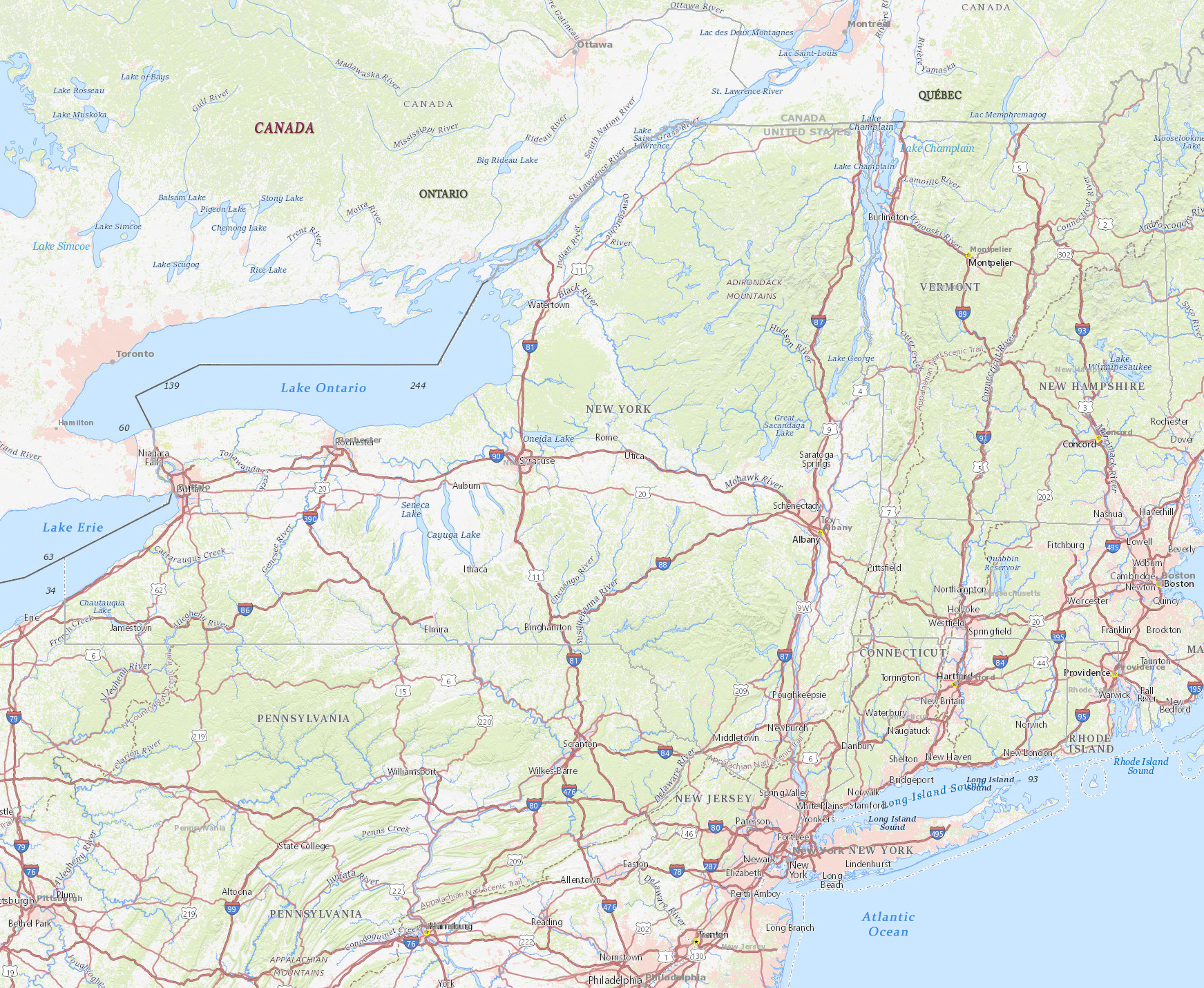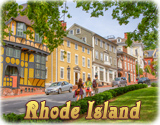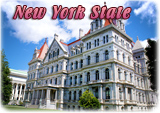 Broadway, Manhattan, and the Brooklyn Bridge in the background.

Copyright © Geographic Guide - Travel American Continent.
Source (edited): USGS National Map.